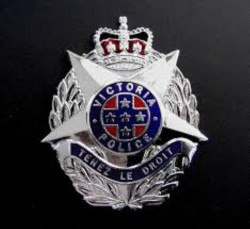 By ALESHA CAPONE
BRIMBANK police have arrested two men after a woman was robbed in a St Albans street in broad daylight on Sunday 2 February.
The robbery happened as the victim, a 45-year old lady, was walking along the footpath in Victoria Crescent doing her shopping around 1.30pm.
Acting Detective Sergeant Matt Illingworth, from the Brimbank Embona squad, said a silver car pulled up alongside the woman and a male ran out of the vehicle.
He proceeded to "jump on" the woman and steal her purse which contained cash.
Acting Sgt Illingworth said the woman's knees and legs were injured during the scuffle and after being dragged along the ground for a short distance.
The Brimbank Embona unit, which responded to the triple-zero callout and conducted the investigation, arrested two men on Tuesday last week.
One man, a 27-year-old Kings Park resident, has been charged and remanded in custody after police executed a search warrant at his home and seized evidence.
His co-accused, a 35-year-old male from Melton, was arrested in Broadmeadows on the same day.
The Melton resident was allegedly driving the silver car when the robbery occurred.
He was taken to the Sunshine police station and interviewed, charged and bailed in relation to the case.
Acting Sgt Matt Illingworth praised his officers for achieving a "quick result" when investigating the robbery.