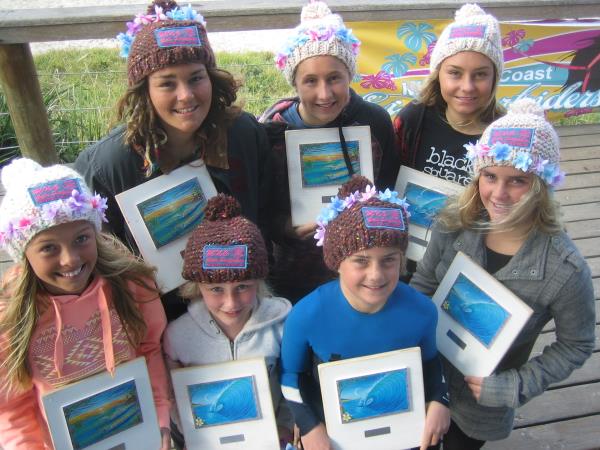 THE Mid North Coast Girls Surfriders Annual Winter Championships was hotly contested at Rainbow Beach, Bonny Hills on Sunday in typical wintery conditions.
It was challenging for the competitors to participate in the very chilly south-westerly wind but they also had to contend with the smoky conditions from the nearby Bonny Hills fire.
However, the surf conditions were near perfect for this time of year with the unseasonal warm water.
The Winter Champions for 2014 are: Open Longboard – Jessi Muir; Intermediate Longboard – Sandi Lockhart; Open Mini Mal – Chelsea Green; Intermediate Mini Mal – Sharni Pollard; Open Shortboard – Elly Muir; Intermediate Shortboard – Lucy Green; Beginner Girls No Caddy – Brooke Chaplin; Beginner Girls Caddy – Matilda Sargent.