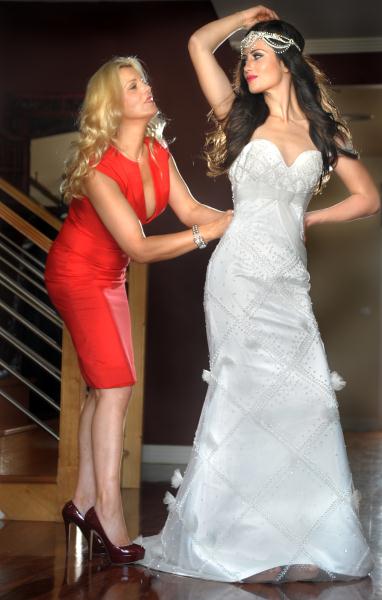 By YASEMIN TALAT
TAYLORS HILL resident and fashion designer Zsaneta is using her fashion flair to support charities and community groups.
Zsaneta, from Zsaneta Couture, will display her newest fashion collection at an upcoming charity event at Watergardens later this year.
The Zsana Collection will hit the fashion runway at the charity event to support the Olive Newton-John Cancer and Wellness Centre at the Watergardens Hotel on Wednesday 23 June.
Zsaneta has already been busy preparing for the event and said she was excited to launch the collection alongside a good cause.
"I think it's a good idea to do these shows and raise money for different foundations," Zsaneta said.
"I know that it helps people and it helps the organisations, it's all for a good cause," she said.
Zsaneta also spends her time working closely with the Macedonian community in Brimbank and has supported various Macedonian churches and groups with fundraisers and events.
"I like to make people happy and mix with people and I realised that these organisations do need some sort of assistance and that's what I do," she said.
Zsaneta, who specialises in bridal couture, said she loved working closely with people and meeting her clients' needs.
The fashionista runs her business from Taylors Hill and has also launched in Adelaide.
She is also now working towards having her gowns and designs available in stores across the nation.