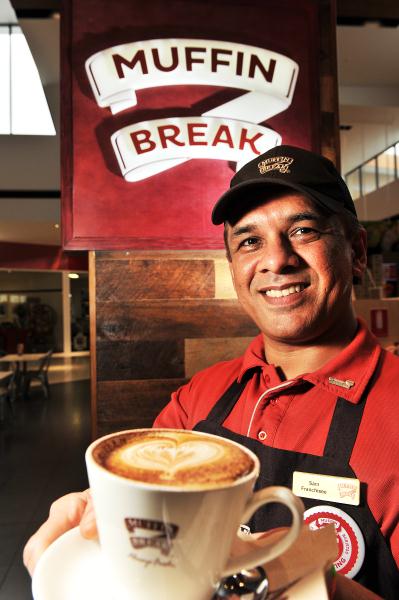 By XAVIER SMERDON
A POINT Cook business owner has been recognised as making one of the best cups of coffee in Australia and New Zealand.
Sam Vazirani, the owner of Muffin Break Sanctuary Lakes, knocked out hundreds of other baristas to make it through to the grand final of the Foodco Barista Championships last week.
Just eight coffee experts were chosen from throughout the Tasman to compete in the finals last Thursday, with Mr Vazirani just being pipped at the post.
He eventually took out third place overall after he was beaten by a competitor from New Zealand.
Mr Vazirani has only been making coffee for three years, including 18 months at his own store in Sanctuary Lakes.
He said he was honoured to be able to test his skills on the national stage.
"I always want to excel and make every single coffee the best it can be," Mr Vazirani said.
"A good coffee can really make someone's day and I enjoy seeing the smile on a happy customer's face.
"I love making latte art and my favourite design is the heart because it shows that each coffee was made with love."
To test his skills in the grand final Mr Vazirani had 15 minutes to prepare 12 cups of coffee, being four espressos, four cappuccinos and four cups showing their best latte art, to serve to the judges.
He said when he returned to his store he would use the experience to show his own baristas the new skills he had learned.