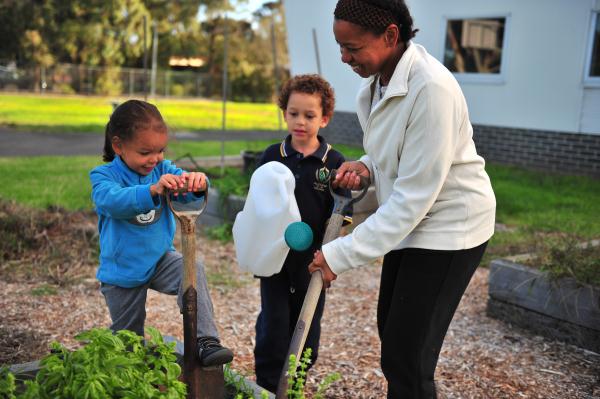 By NATALIE GALLENTI-BREKALO
AN Altona school will soon be embarking on an exciting new project that will see students develop a sustainable garden.
Altona P-9 College has received a grant from Hobsons City Council and Bendigo Bank to create an edible fruit and vegetable garden with the help of staff, students and parent volunteers.
One such volunteer Tarius McArthur said the chance to grow fresh produce at the school will enable children to learn the benefits of eating well and the importance of food security.
"There is a growing trend for schools to get involved in gardens, particularly after Stephanie Alexander Kitchen Garden Foundation," Tarius told Star.
"It's very important for children to learn the importance of self-sustainability and food security … having good food at your doorstep."
She said the project will go back to basics as gardening was a significant part of school life many years ago.
The school will be hosting a free hands-on workshop which will offer advice on how to construct a garden with a variety of materials. The work shop will be led by Craig Castree from Edible Gardens. Craig has 35 years of experience in growing food in small spaces, is a presenter on Vasilis Garden, and president of Werribee Park Heritage Orchard.
"The day will see a kitchen garden come out of the ground from nothing to finished in four hours."
A barbecue will be provided after the event.