Pakenham Gazette
A pigeon on death row has been spectacularly saved after the Federal Agriculture Department deemed him no biosecurity risk. Joe the pigeon hit the headlines...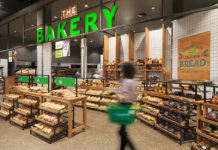 Local shoppers now have access to a fresh, new-look supermarket in the Beaconsfield area, with the completion of the Woolworths Beaconsfield store renewal. In addition to...
Pakenham Gazette
By Lance Jenkinson Change seems to be the only constant when living in the middle of a pandemic. So, it did not come as too much...
Pakenham Gazette
What is something people don't know about you? I came to Melbourne on my own when I was 16-years-old from Dunedin, New Zealand. What was your...