About Star News Group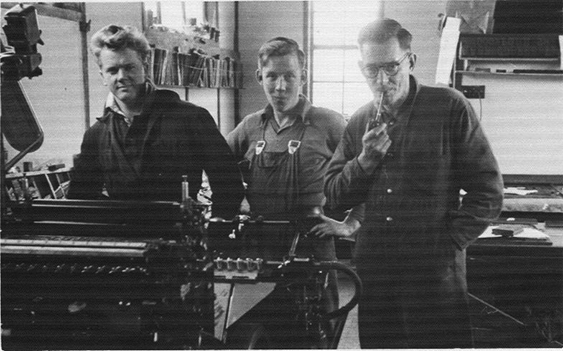 Welcome to Star News Group – Connecting people and communities
Star News Group is an independent Australian family owned media company and leading provider operating across Melbourne, Geelong and the Yarra Ranges region.
In the Yarra Ranges Star News Group publish the Mail News Group titles from our office in Healesville.
A progressive publishing company, Star News Group has a reputation for developing a diverse range of community publications.
In October of 2015 Star acquired the Ocean Grove Voice, Drysdale Voice and Voice on Pako publications.
In 2014 Star News Group purchased the Noosa Today publication in Queensland, which circulates to homes from Noosa Heads in the North to Coolum Beach in the South and Cooroy in the West. Star also publishes the Southern Free Times in Warwick Queensland.
In March 2014 Star News Group and Metro Media Publishing announced a joint business in Melbourne's West and Northern Suburbs. The new company, jointly owned by Star and MMP publish six titles under the masthead Star Weekly.
A unified Star and MMP classified call centre, entitled Network Classifieds was established to serve the new Star Weekly Newspapers in the West, Star's publications in the south east, Geelong and Interstate editions; MMP's the Weekly Review publications in Central Melbourne and the Mail News Group publications in the outer east. These changes took place in May 2014 and were designed to strengthen Star News Groups publishing position and give a complete Melbourne wide offering to our advertisers.
In October 2014, Star News Group rationalised it's publications in the Hallam, Doveton and Endeavour Hills suburbs of Melbourne, by creating the Journal News (an off shoot of the Berwick News and Dandenong Journal) to better serve the community.
In late 2013 Star News Group strengthened its position in the south east of Melbourne, acquiring the iconic 148 year old Dandenong Journal. The Dandenong Journal is a strong regional publication with a proud history and wide support of both readers and local business.
Throughout its more than 107 year history Star News Group has always connected with people and communities and is proud of its commitment to both clients and readers. The local newspaper is the heart of the community. Star News Group has always been committed to the communities it serves; reflecting the opinions, lifestyles, aspirations, concerns and personalities of the community and helping to grow the businesses of its many advertisers. Star News Group newspapers are exciting, fresh, quality publications, offering advertisers cost effective, ROI positive options to reach their target markets. Importantly, our people are committed and ready to offer advertisers and readers exemplary service in both print and online.
The Star Community portal at starcommunity.com.au presents the online content and ePapers for Star, Gazette, News, Journal and Journal News