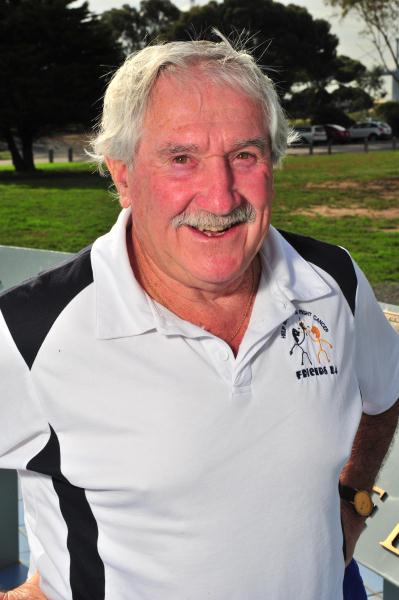 By NATALIE GALLENTI-BREKALO
A WILLIAMSTOWN Rotary Club funding project has resulted in the development of a potential new treatment for leukaemia sufferers.
Founder of the Friends-R-4 Rotary Project, Dr Ronnie Goldberg, said the venture was undertaken in 2008 after a string of his friends were diagnosed with cancer, in a bid to offer significant and lasting help for patients.
"I thought it wasn't enough to just drop in to the hospital to say hello, we had to do something," Dr Goldberg OAM said.
Dr Goldberg said the Hobsons Bay community generously opened their hearts and their wallets and raised enough money to see the creation of a possibly life-saving treatment.
The former Williamstown dentist told Star the pre-clinical results indicated a 20 per cent cure rate and 50 per cent remission rate using experimental models that reflected human leukaemia refractory to conventional chemotherapy.
"According to lead researcher, Professor Ricky Johnstone from Melbourne's Peter MacCallum Cancer Centre, the study successfully targeted and killed blood cancer cells in a laboratory model of acute lymphoblastic leukaemia (ALL)."
ALL is the most common childhood cancer and can also be a devastating disease in adults.
"Professor Johnstone added that while the research was in its early stages, it was exciting that one of the drugs used in the study was already approved for treatment of adults with cancers, and the second was in clinical development."
Dr Goldberg said the moment he discovered the funds raised might one day save a life was something he would never forget.
"It sent shivers up my spine, just to think of that something our little club had achieved.
"No-one could imagine the ramifications.
"It's incredible – we're in a working class area and they're just so generous, generous in spirit."
Now the Friends-R-4 chairman is calling on the community to once again support Professor Johnstone and his team in their continued research into the area.
Dr Goldberg said this latest phase of the trials required $64,000 a year for three years.
"Rotary International has committed to supporting this research to ultimately make a treatment clinically available."
Any donations can be sent to Friends-R-4, c/o Williamstown Rotary Club, PO Box 111, Williamstown, 3014.