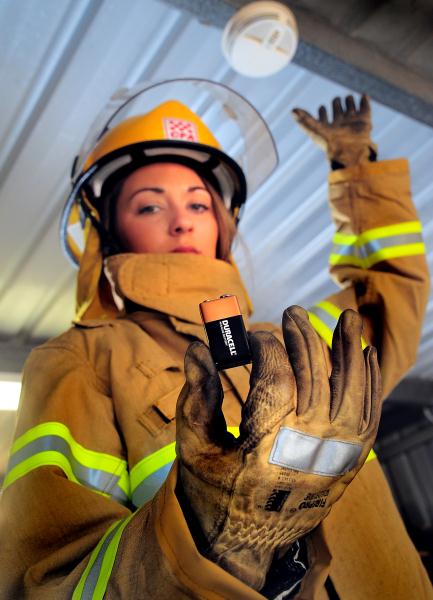 By XAVIER SMERDON
WESTERN Suburbs residents are being urged to change the batteries in their smoke alarms when they change their clocks for daylight savings this Sunday.
As the clocks go back an hour on Sunday, Emily Martignago from the Werribee Fire Brigade said it was important for people to remember that their smoke alarms were an even more important aspect of everyday life.
"If you do have a smoke alarm it gives you an advantage in case there ever is a fire, but only if it's working," Ms Martignago said.
"People are pretty much unable to smell smoke when they are asleep so the chances of waking up without a smoke alarm are much lower."
Ms Martignago, who has been a volunteer firefighter for two years, recently received her qualifications that will allow her to enter burning buildings.
She balances her duties as a volunteer firefighter with her university studies and the 21-year-old said she enjoyed giving back to the community.
"Basically between everything else I do I found I had a bit of spare time so I decided I should volunteer," she said.
"I love the sense of family and community that it gives me and the sense of belonging. No matter how old you are or what your background is, everyone is just equal."
Daylight savings will end on Sunday 6 April with clocks going back one hour.